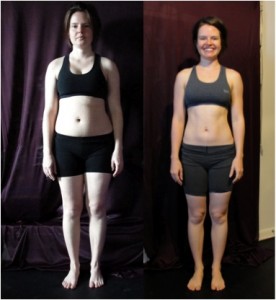 As I(Rebekah) am currently 7 months pregnant, I find myself reflecting back on my journey back into aerial shape that I wrote about after the birth of my first child in 2011. You may recognize the picture above from a blog I posted a few years back. These pictures were taken in February and August of 2011. I am about to make that very same journey this year once I have this baby, and so I am encouraged by hearing other "returns to aerial after a break" stories. Ryah Cooley is one of those aerialists who have a story to tell. If you are also one of those who took a break for any reason, be encouraged! If it feels hard, you're not alone. Read below as Ryah shares from the heart. 
Once upon a time aerial fabric dancing kind of was my life. I took classes, performed,
traveled for intensive workshops, taught aerial to kids and even wrote pieces on it.
Then life got busy. I became more focused on school, pursuing a career in writing
and my long-term relationship. Things like time, money and proximity to a good
studio got in the way of even doing aerial for fun.
And then things quickly changed and I found myself with a lot more time on my
hands. Within the span of two months my relationship ended, I was laid off from my
writing job and I had to move back home with my parents to save money and try to
piece my life back together.
With everything in life bringing me down, I wanted to return to doing something
that made me happy, which is how recently I found myself staring at a set of silks for
the first time in close to two years.
Although I had been doing other things to stay physically active during that time, I'm
nowhere close to being as in shape now as I was back when I taught and practiced
aerial multiple times a week.
If you've found yourself going through an aerial dry-spell for whatever reason, read
on for my tips on getting back into aerial shape.
Don't go alone.
It's been a while and your skills are probably a tad rusty. For safety
reasons, I made sure other people would be around at the studio I was practicing at
and I even had a friend come along to watch me.
-Consider a refresher class. You'll be surprised at how many movements your
body remembers on its own, but to avoid that oh-so-scary moment where you're up
in the air and can't remember which way the wrap goes for that big drop, splurge on
some instruction time. If an aerial class is nowhere to be found in your area, take
some time to review aerial movements at our video library.
Go slow.
Even if you were doing aerial five times a week before, your body likely
won't be able to handle that right off the bat. Start off with one or two aerial sessions
a week and go from there as you progress.
-Go low at first. I've always been a big fan of learning the wraps to drops at a nice,
low height until I've got them completely memorized. This trick is even handier if
you've been on aerial hiatus and things are a little fuzzy. Having silks with an extra
long tail makes this easier.
Cross train.
Definitely continue to incorporate other workouts, like strength
training, yoga and cardio into your fitness routine, as it will only benefit your time in
the air. Now that aerial is back in my life, I take care to not do a crazy hard workout
the day before an aerial session so my muscles aren't overly fatigued when I'm on
the silks. I also love taking a long yoga class the day after an intense aerial session to
stretch everything out.
Balance your plate.
Make sure you're fueling your body with a good mixture of
fruits, veggies, protein and healthy carbs so you have the energy to sustain your
aerial sessions. In particular, I notice that I need a lot more protein when I'm doing
aerial versus when I'm not.
Have fun!
Above all, have fun with the process. You're literally defying gravity,
which is ridiculously cool and you're making time for something that you love. Don't
beat yourself up about not being where you used to be skill wise. You'll get there in
time.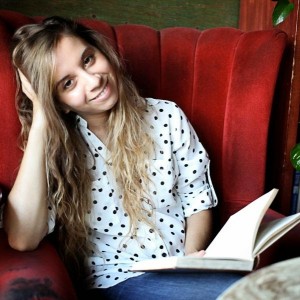 Ryah is a writer and aerialist currently hanging out in San Luis Obispo, CA. She needs a step stool to reach most things and is pro-double dipping. To read more of her writing, visit ryahcooley.com or follow @ryahcooley on Twitter.