"Hey I have a question about training and teaching. I find myself becoming physically over tired and over exerting myself. I'm having trouble finding balance in my mind and body — balancing teaching with my own personal practice and workouts, along with conditioning training. Do you have any words of wisdom or advice??" – KF
"Dear KF,   I just love your question! I want to address this topic because I feel that as an aerial teacher, it is the unavoidable struggle. It is important to reach for a solution rather than let yourself be drowned and lose the passion you started with. Thank you for caring about yourself and your own training; you will be a better and stronger teacher the more you can find a balance between the pulls of the strings in every direction. I'm extremely passionate about finding balance in life, and I hope you enjoy my three-part response. I know that it goes above and beyond what you asked for, but I have a lot to say surrounding the topic.

"  – Rebekah
As you know, I opened a new aerial studio this past year. It's been a lot. I balance being a stay-at-home-mom, running this website here, working part time in the Navy Reserves, writing books, running the studio and then finding time to be the aerialist I want to be.
Over my journey, I have had a great many lessons-learned-in-the-fire, so to speak.  I have broken down my ramblings in a three-part series that focuses on creating your teaching schedule, cultivating your own training time, and increasing the value of your time.  You can and should take care of yourself so that you have the capacity to continually give.  It's not easy!! In order to continue to produce the same high-quality work, you must not spread yourself so thin.  I've learned much of this the hard way because I always want to do it all.  

In this first part, I'm going to detail out the philosophy behind my weekly schedule.
SCHEDULING
When I sat down and planned out my teaching schedule at the opening of my studio, I asked myself, "If I could have any schedule in the world, what would it be?"   I have learned how to pack more work into less time in order to have more needed rest and recuperation.
Keeping as much free time as you can afford is also an invitation for creativity into your life.  Creativity easily comes to those who have the luxury of being bored and have energy.  If your schedule is overbooked, you will never have free-time and simultaneously have energy. To match up energy and free-time, you must fight with everything in you to keep your regular work to a minimum that meets your financial obligations. First, decide exactly how much money you need to make to meet your minimum bills.  Now, squeeze making that into as little hours as possible.
I also find that scheduling less means there is more free time to schedule special events which sometimes end up making surprising amounts of money.  I wouldn't be able to do that if I was overbooked with a regular schedule.
For myself, I decided that I want to teach 4 days of the week and no more. (For me, this is Mon-Thurs).  I love teaching, but the fifth day is where I start to feel drained and tired, so four days it is.  When I want to run a new class, I squeeze it into the time that I have already dedicated to being at the studio.  In addition, all my training time must go into these four days. (more on that in the next blog)
This means my studio is closed Fri-Sun.  This sometimes shocks people.  They often tell me how much more money I would make if I ran Friday night open gym times and Saturday classes, etc.  I totally get it, and as soon as I find new teachers to hire, you can bet that's exactly the assignments I am giving them!  However, making more money is less important than me having balance in my life. 
You can only declare that last line when you have found a way to make all necessary income in your designated schedule.  And it can be done!  My studio is only open for 16 hours each week and we have been making rent and paying all bills on the space every month so far (and Castle Rock rent is not cheap!).  Now, I haven't made any money above that yet but, of course, we are still growing, and there's plenty of time to figure out how that will happen.  I'm not depending on the income for now, so I refuse to push myself into making more money at the sacrifice of my set-schedule.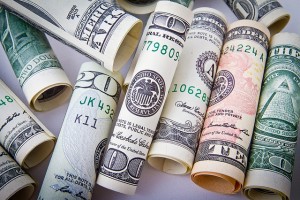 I find great joy in what I do, and my only financial requirement is that the studio bills are paid.  I have to repeat that line to myself about 10 times a week in order to fight the temptation to break-down my established boundaries.  I'm always on the brink of "making more money but really tired doing so!"
I sometimes get bitter that I don't get paid to teach since 100% goes to studio bills.  So I have to remind myself "I love what I do."  I set up my schedule, and even though it's tight, I know that I can grow even within that schedule.  More money will come; it will just take time.  Like growing flowers, it cannot be rushed.  I love having a studio space to use, play, create, love on people, jump for joy in (recently got a trampoline to help me "jump"-start my self-training time- haha!), dance in, etc.  Taking care of yourself means constantly reminding yourself WHY you do what you do.  It's important to meet financial obligations, and then resist the greed to push past that in order to make more, more, more.  If my financial obligation was to make $1000/month off my studio, I could do it, but I would not have the time to do other things like write this blog.  

Now let me tell you about what I do with the other 3 days of the week (Fri-Sun) because these are the secret to my happiness!
FRIDAY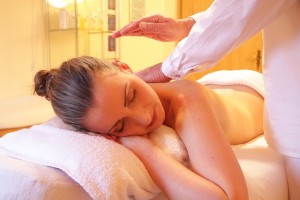 It's important for me to take one day of rest just to pamper my body. I don't plan a single class or (aerial specific) training on that this first free day.   It's really important to take time away from hanging from your grip in order to avoid overuse injuries.  If you have the energy, this would be a great day to cross-train with something else.  Taking a dance class, Pilates class, going swimming or hiking would all be perfect for this day.  Because I play mom all week, I have very little energy left by Friday.  If I went out and took a class, it would be yoga.  But I also might spend my off-day vegging out in front of the TV while rolling around on my massage balls and foam roller.  Many times, we make dinner and watch a movie as a family.  When I can, I get massages on this day. (Hint: Find a masseuse who wants to learn aerial and get that trade going).  I also love taking a pampering bath, giving myself a facial, all that good stuff.  Never underestimate the power of constructive rest.
Also, GET OUTSIDE.  Being inside of a studio can make you feel gloomy because you haven't seen enough sky lately.  Take more walks.  Spread these throughout the week if you can.
SATURDAY
My second day off from regularly-scheduled teaching that is my "surprise-me" day.  This is the day I leave open for special events.  That might be private lessons (that are not weekly), workshops, performances,
or photoshoots.  I end up making a good deal of income on this day because it is generally open and I only book it when it is something that is very concentrated in pay.  Because my free time and family time is so valuable, it helps me keep my prices high.  During the week with regularly-scheduled classes, I'll find myself giving out ridiculously good deals because I want everyone to be able to access aerial; but on my "day-off," it's going to be full-price and I don't feel at all guilty for charging top-of-line prices.
I have a rule that if I travel, I must make minimum of $X-amount.  If it includes staying overnight, the minimum is higher since it takes me away from my family.  I also build in rules for breaking rules.  For example, I can and will travel for a good cause, but not more than a certain number of times per year.  All these rules have come about in the necessity of fighting for boundaries.  I have turned down work and opportunities, and honestly, it's been hard to do, but I have found these decisions a necessary part of the successful life.  If I am offered a weekend gig that make $1000 in a weekend, I can take one of those every two months rather than working eight weekends for $100/weekend and I end up making the same!  It's all about finding ways to concentrate your pay, which is why professionals are so expensive to hire.
I try to plan it so that some (in fact, many!) weekends don't include any aerial at all.  Having this extra time off always help me to feel refreshed when coming back to teaching the following week.  I also feel like I have free time to do fun projects, work more on more books, etc.
SUNDAY
Now, the third day off is my family day.  It's not about me recuperating from aerial.  I'm not handing my family a me that is tired from teaching all week.  I'm giving them a me that has had at least one day off from aerial, and is now ready to spend an energetic day with my family and my God.
The hardest thing for me to do is to turn off the computer, not check e-mail and resist all screens for the day, but that is pretty much my life every Sunday.  I have to repeat to myself all-day that "there is no e-mail that can't wait till Monday."
The secret to having discipline is practice.  You must create the habit of discipline in your life in order to have any.  Calming the distractions of this life is the key to connecting to the Holy Spirit.  "The fruit of the Spirit is love, joy, peace, forbearance, kindness, goodness, faithfulness, gentleness and self-control." Gal. 5:22.  The Holy Spirit can help you with discipline if you will calm your heart enough to listen.
The first day-off rests my body.  The second day-off is a grab-bag day. This third day-off is the secret to why I feel like I can recharge not just my body or my mind but my spirit as well.  The most important element to recharging the spirit is meditating on scripture.  "Man does not live on
bread alone, but on the Word of God." – Jesus (Luke 4:4).  Your soul will feel drained until it is nourished by truth.  There are weeks where I lose hope, I get discouraged, and I skip on my scripture readings.  Those weeks are not as productive; they don't feel as good; I feel like I'm just going through the motions.  You have to plug in to get recharged and you will feel a difference.  The weeks I plug in to the Word, I feel supercharged.  I have a greater capacity for love, patience, and everything else I want and need to effectively teach and be who I want to be in life.
And Back to Work!
My husband says that since I work so passionately, I need more time than most to recharge.  I don't think 3 days off are the magic formula for everyone, but it has been what is required for me to feel like I have enough space/time to fully rest on a weekly basis.  After 3 days of taking care of myself, my body, and my family, I head back into teaching each Monday ready to give each student my undivided attention, heart and soul.  I don't teach to make a living – in fact, I don't do that at all.  I want to teach because it makes me happy.  And it can only make me happy if I'm effective in my giving.  And I'm only effective in my giving when I come from a place of peace, of love, of refreshing self-care.  Ah, and thus we have the cycle.
Rebekah Leach teaches at AerialWorks, an amazing studio in Castle Rock, CO. AerialWorks offers high-quality classes to adults, kids, and teens, as well as producing shows every three months for the public to enjoy. When Rebekah is not running an aerial production, she enjoys learning and playing violin with her daughter who is currently in kindergarten.